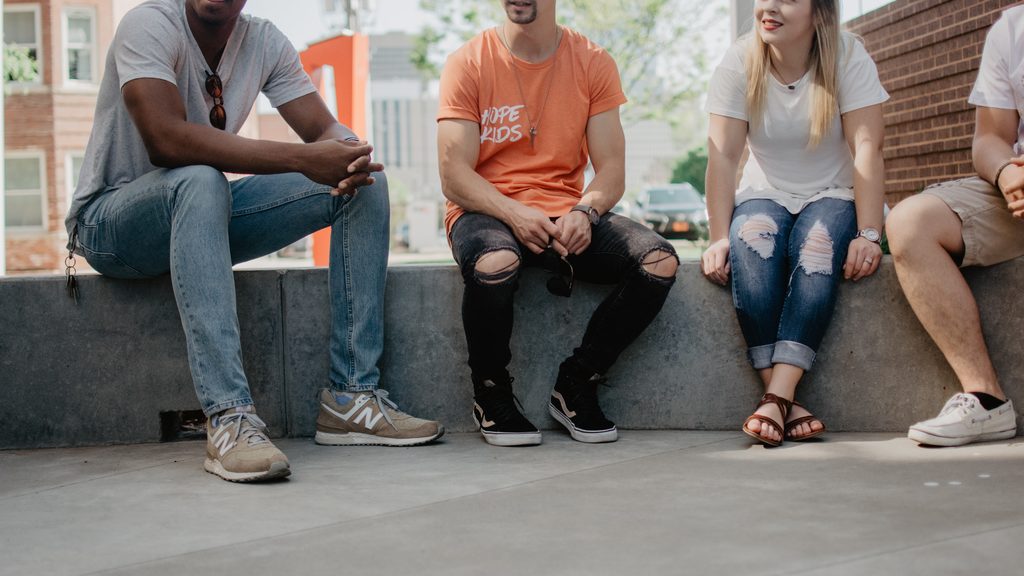 16. Nov 2019
Talk Fast Forward
What role can theatre play in the creation of a new home? Three young directors from Eastern and Western Europe are invited to give insights into the theatre work of their home countries. What are the working conditions at the theatres in Hungary, Great Britain and the Czech Republic? According to which criteria, for example, are independent theatre productions supported? The audience is invited to ask further questions during the discussion.
Guests:
Anna Klimešová – Czech republic
Kristóf Kelemen – Hungary
Bertrand Lesca & Nasi Voutsas – Great Britain

Host: Valentina Marcenaro, Bid Office Dresden 2025

The discussion will be in English.
Anna Klimesova, *1990, studied theatre pedagogy in Brno and Berlin and directed in the Department of Alternatives and Puppet Theatre at the Academy of Performing Arts Prague, where she is currently completing her master's degree. Her works are mostly piece developments, which she develops together with the various artistic ensembles. She is also co-founder of the theatre group 8people.
Kristóf Kelemen, *1990, studied Hungarian literature in Pécs before studying dramaturgy at the Budapest University of Theatre and Film. Since 2016 he has worked as a dramaturge at the Radnóti Theatre in Budapest. Already during his studies he worked as an author and director.
Nasi Voutsas and Bertrand Lesca have been working together since 2016. Voutsas studied at the East 15 drama school in London, where he co-founded the Antler group. The Frenchman Lesca studied theatre at the University of Warwick. He worked as an assistant director for Peter Brook, the London-based Compagnie Cheek by Jowl and is co-founder of FellSwoop Theatre. After EUROHOUSE and PALMYRA, ONE is the last part of a trilogy on power and politics with which the two artists have developed their very own theatrical form. Bertrand Lesca and Nasi Voutsas are associated artists of Farnham Maltings and MAYK in Bristol.