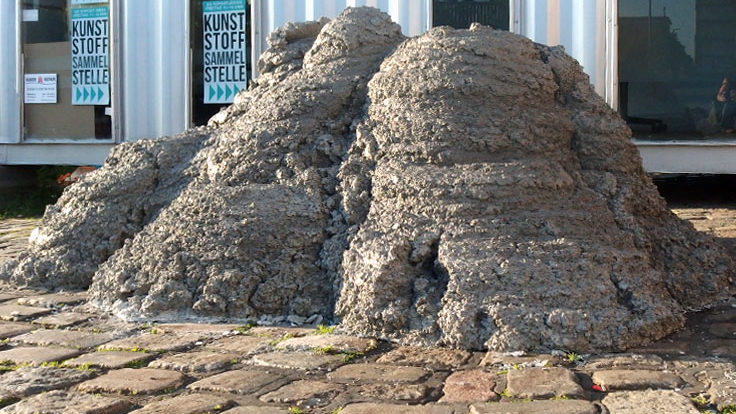 1. Nov 2019
Resonance Room Art and Science
What is the heritage of the anthropocene?
Towards a culture of resource management
A culture of resource-oriented action is a central yardstick for European Capitals of Culture in times when one of the most pressing problems of modern civilisations has become the garbage we leave behind to the next generation. The cultural anthropologist Sonja Windmüller teaches as a professor at the Christian-Albrechts-Universität Kiel, one of her research focuses as well as her lecture is dedicated to the modern perception and disposal of garbage and a cultural history of devaluation: Something is seen as garbage when it is worthless. The building industry with quantities of hundreds of millions tons mineral waste per year places the largest quantity of waste in Germany.
The artist duo Dellbrügge & de Moll have been working for many years on the aesthetics and changing values of materials, from medieval alchemy to today's consumer societies. In 2017, Dellbrügge & de Moll first encountered the possibility of transforming household waste into building material and into a work of art, the "heap". A Dresden "heap" is now in preparation.
An event as part of "Alles Müll?", a project on the sustainability of Dresden's bid for the European Capital of Culture and "Neighbourhoods 2025".
Speakers:
Prof. Dr. Sonja Windmüller, Christian-Albrechts University of Kiel
Dellbrügge & de Moll, artist duo of the Dresdner Haufens, Berlin
Knut Seifert, Nordmineral Recycling GmbH & Co. Limited Partnership
Freya Starhead, Cradle to Cradle e.V. Dresden
Roland Schwarz, Director of the Dresden Technical Collections