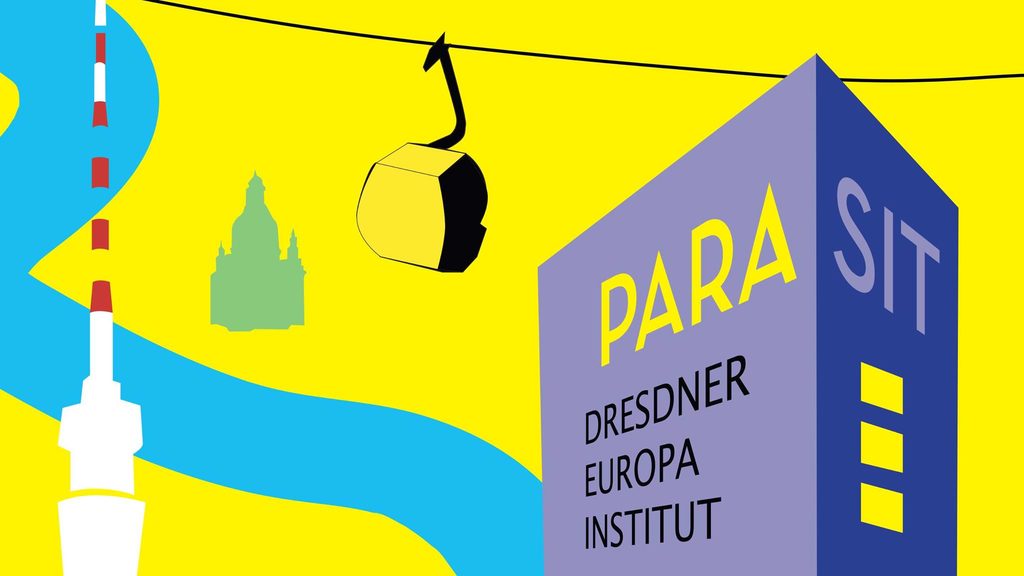 20. Okt 2019
Drahtseilakte
Platform New Art, New Cultural Work, Culture & Science
On 20 October, the platform "New Art, New Cultural Work, Culture & Science" will research essential elements of the work and preparation of the eightfold residencies, laboratory and workshop ideas of the PARASIT Dresden Mobile European Institute for New Art, New Cultural Work, Culture & Science & Economics (DEI FUNK WuK), founded by us, which will take place in 2020.
The platform illuminates the new in word, image, dance, sound, wood, rope, act and present and absent para-graves. Hourly and minutely people, goods, services, ideas, utopias and dystopias are moved or prevented, perceived, ignored and discarded in the tightrope files. The view of the new is relevant, it is precisely fitting, it is conscious and innovatively veiled.
Neue Heimat Platform
"How would you show a visitor from another European country the culture of your neighbourhood?" This is what our platform "Culture & Democracy" asks in its project, which it developed for the European Capital of Culture in 2019. The Dresdeners' answers are to be used to create a cultural trail through the entire city by 2025, for locals and tourists alike. The "Culture & Environment" platform, on the other hand, is inviting people in the spring of 2020 to create a meadow atlas, a threatened wild plant with large yellow flowers, before the plants find a new home on the Elbe meadows. These are two of nine ideas from our platform process.


Cultural mediators speak of participation and sharing: Neue Heimat Dresden 2025 stands not only for culture for all, but culture with all. Our programme 2025 will consist of a curated part – developed by professional artists – and a non-curated part – designed by citizens. This year, 150 people have already worked on project ideas in nine thematic fields, which will now be presented to the public for the first time and implemented as prototypes in 2020.