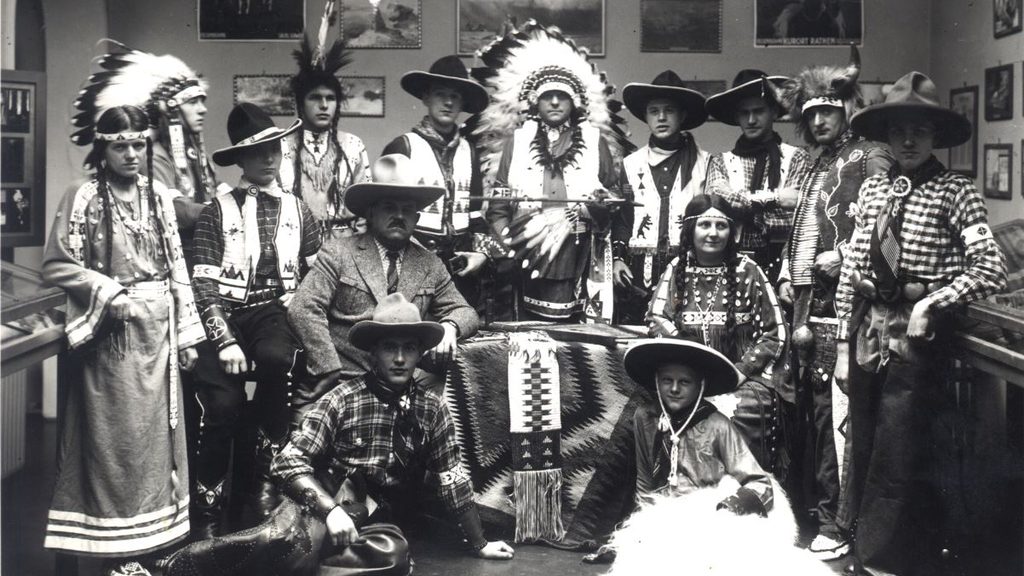 30. Nov 2019
Our Enthusiasm for "Indians"
A Legacy of Karl May
It all started with Karl May. A large part of his fictional adventure stories takes place in North America, where the noble chief Winnetou and his blood brother Old Shatterhand had to endure countless adventures. The readership was enthusiastic about May's Wild West and to this day the writer is regarded as the best-selling German-language author. The Wild West and Indian cultures became so popular that associations and clubs were founded, which took care of this heritage and organized shows in which they presented Indian dances in homemade historical dresses. Already in the 1920s Karl May themes were filmed and from the 1960s with Pierre Brice and Lex Barker in the West and the Indian films with Gojko Mitić in the East made immortal. On Karl May stages throughout the German-speaking world, the Germans' enthusiasm for "Indians" is still lived out today. In a discussion round the different facets of our enthusiasm for "Indians" are discussed and represented by connoisseurs of the scene.
Programme
7 p. m. Music and dance from Indian Studies
7.15 p. m. Discussion with
Hartmut Felber (Chairman of the Indian Studies Club "Mohawk" Hohen Neuendorf)
Stephan von der Heiden (Karl-May-Filmfreunde Berlin)
Heinz Bründl (Indianist and Wild West Collector, Munich)
Host: Christian Wacker (Karl May Museum)
8.15 p. m. Powwow from Indian Studies (traditional and modern Indian dances by women and men from the Indian Studies hobby are presented. Musically they will be accompanied by the "Gigglies" – the only female band in the Powwow scene.)