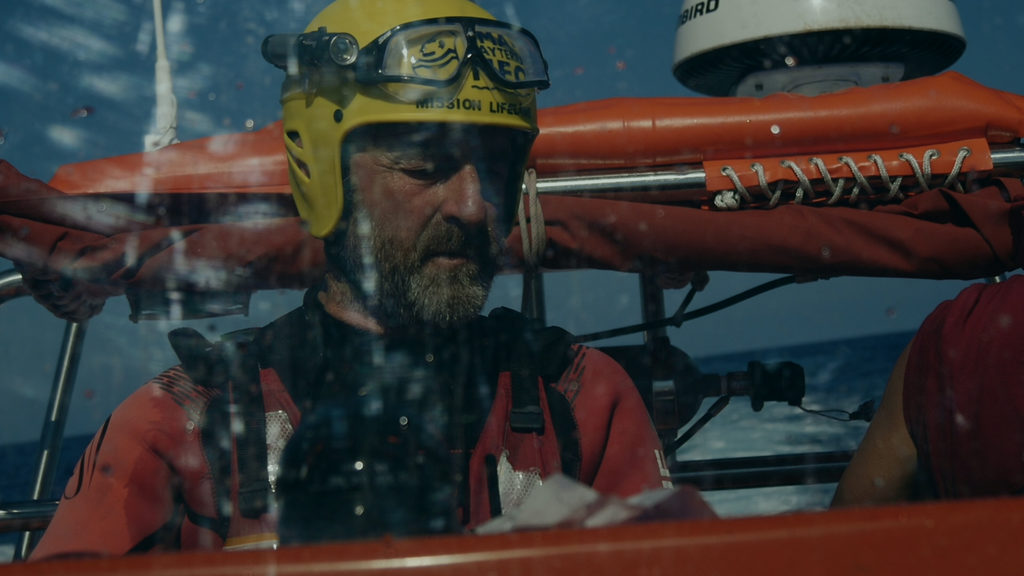 23. Okt 2019
Can humanity be negotiated?
On the Limits of Humanism in Europe
Dying on the Mediterranean, the call for a uniform European border guard and the questioning of sea rescue workers are topics that the documentary "The Mission of the Lifeline" by the Dresden filmmaker Markus Weinberg deals with. The focus of the film is on the Dresden association "Mission Lifeline". Their goal: to save refugess from drowning. With its own ship it goes on the Mediterranean. But also in its hometown the team of the "Mission Lifeline" does not have an easy position. In addition to public hostility, they have to endure attacks, police investigations and court trials. The historical document illustrates in a vivid way the challenge facing the European Union: to find a solution to the humanitarian catastrophe in the Mediterranean.
After the screening, following persons will discuss the situation at Europe's external borders and its impact on the European Community:
Annekatrin Klepsch, second mayor and deputy mayor for culture and tourism of the state capital Dresden
Domenico Lucano, mayor of the Italian city Riace a. D. and Dresden Peace Prize Laureate 2017
Torsten Küllig, Press Spokesman FREIE WÄHLER Kreisverband Dresden
Markus Weinberg, director of "The Mission of the Lifeline"
Claus-Peter Reisch, captain of the sea rescue ship "Lifeline"