Neue Heimat on the road
The Bid Office Dresden 2025 invites international artists to work in Dresden and Saxony. The programme aims to foster critical thinking, creativity, innovative ideas and processes, and pathways to exchange and cooperation between international artists and the wider region of Dresden.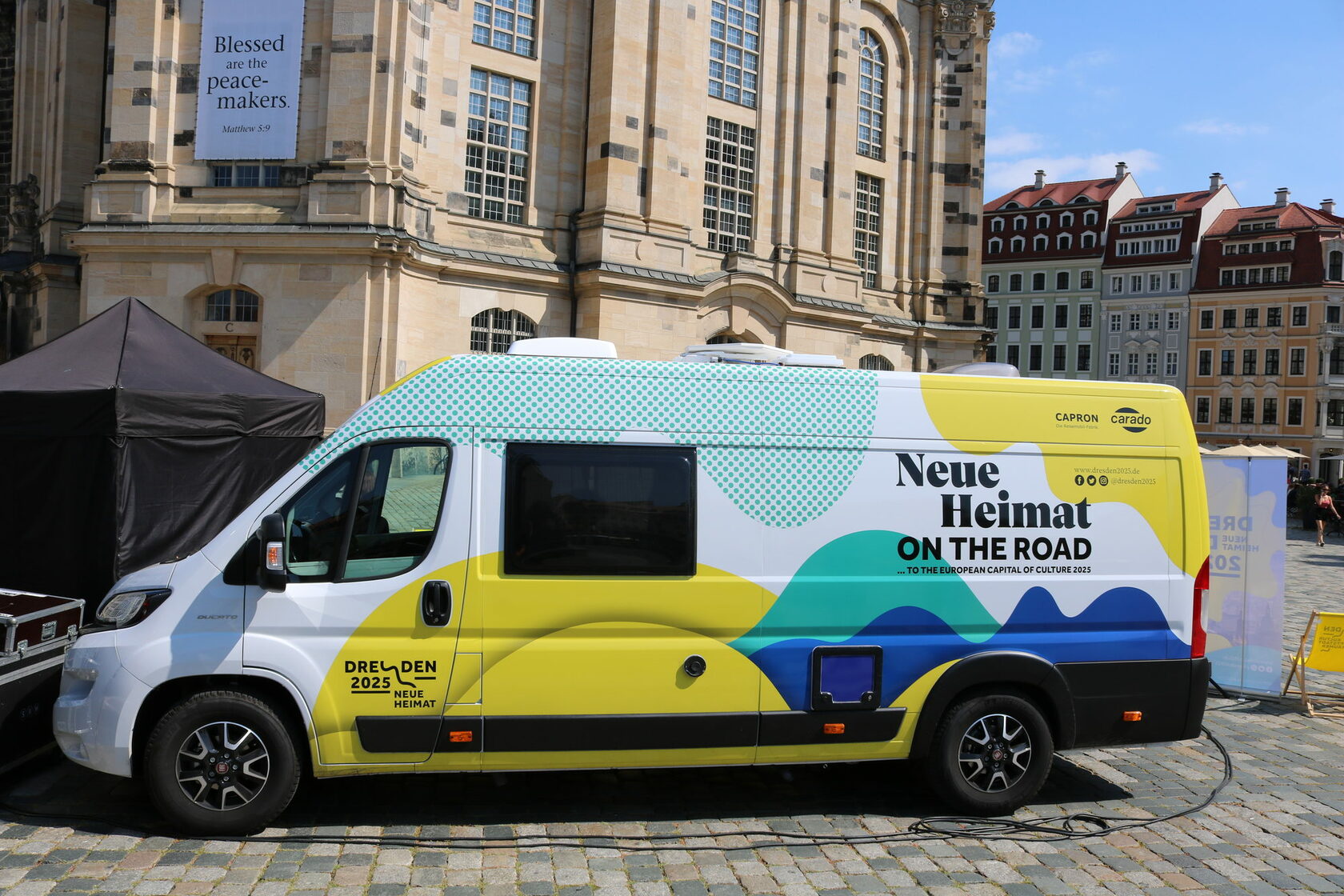 Neue Heimat on the road is a residence project that offers artists at different stages of their career, and from a wide variety of disciplines (writing, painting, multimedia and video art, new technologies, illustrators and other fields), a mobile working place for a maximum of two weeks. We will support residents in their creative explorations, investigations and artistic growth within an environment of communication and exchange. The artists will be discovering Dresden and its surrounding area, the Saxon Switzerland, the Elbland and Erzgebirge, in a comfortable caravan. The residency covers all costs related to travel and accommodation.
We want to create encounters in Dresden and the surrounding area, from Meissen to the Czech border. A caravan is the perfect place. Its mobile nature offers creatives from all over the world the opportunity to get to know many facets of our region, gather impressions and turn them into projects.
To make the beauty of our region even better known, we gladly support this project by providing a CARADO caravan. What suits better for such a project as a vehicle from Saxon production? This allows creatives to be completely independent and to get to know and document Saxony in their very own way.

Daniel Rogalski, CEO CAPRON
Miriam M'Barek and Josefine Soppa
Diana Arce and Simon Schultz