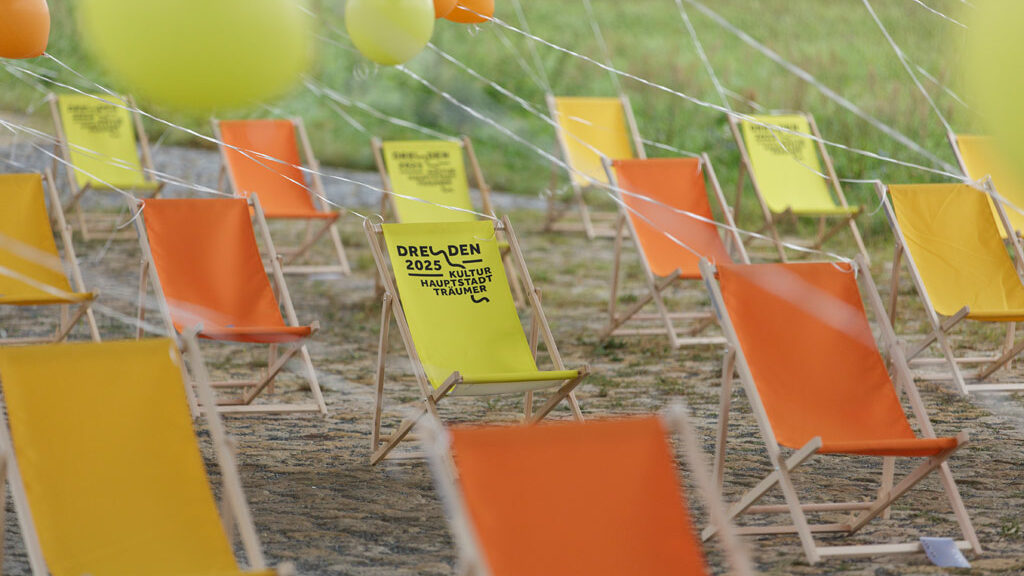 From 16. Aug 2019
Dresden 2025 at the City Festival
We stop at the Dresden City Festival. Talk and discuss with us about the motto "Neue Heimat Dresden 2025" as well as the cultural possibilities and special features of the application. Share your ideas and thoughts with us on the home straight of your application. At our stand, you can shout out funny portraits in a photo box, attend drawing courses, take part in a screen printing workshop and experience a participation project of children and young people live. In addition, you can address your concerns to the mayor, who will hold a public consultation at our stand.
Programme
The following activities will take place in our pavilion throughout the weekend
Schreibox – roar up your photo
Painting courses for "Neue Heimat Dresden 2025"
Screen printing workshop
pARTizipative insight into the work of the Youth Council Dresden 2025
On Saturday, 17 August, between 1 p.m. and 4 p.m., the mayor's regular citizens' consultation will also take place in the Dresden 2025 pavilion.