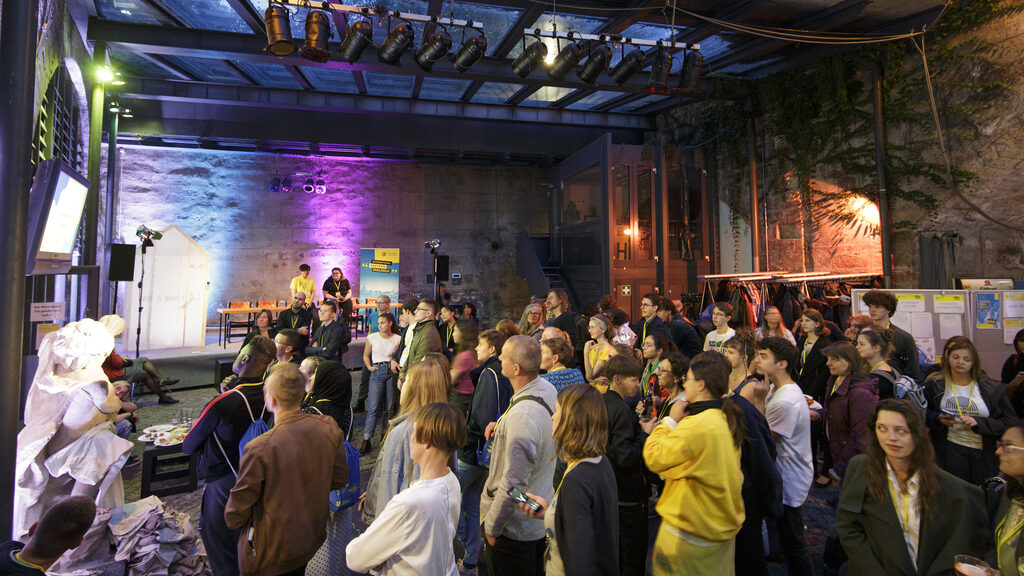 From 26. Sep 2019
International Dresden Dialogue
Creating Neue Heimat
The German term Heimat is en vogue – politicians, intellectuals, journalists and artists debate, argue, interpret and try to define it. Not easily translated into other languages it implies questions about place, identity and belonging, but eludes a single easy definition.
So what is Heimat then? How does it connect with questions of identity, relationship and community today and tomorrow? In a world in transition how can we create a sense of belonging and stability? Do we actually need a home or can we do without it? Is Heimat inclusive or exclusive? Can Heimat be mobile or even undefined? We want to know, how you,as young citizens, experience Heimat today and how do you imagine Heimat in the future?
These and many other questions are at the core of the two-day conference organized from 26th-29th of September 2019 in Dresden. The City of Dresden invites you from Dresden and other European cities to voice and discuss your own ideas about this ambivalent and yet so often determining concept of Heimat. How could the New Heimat look like in the future?
Conference design
In various workshops, lectures and moderated discussions, participants explore and debate beliefs and ideas about the topic Neue Heimat. Politicians, city councilors, experts and administrators are invited to join in.
Participants profile
We are looking for young people from around 16-22, who are interested in art and policy. You should want to participate in changing your hometown, Europe and the world and be interested in debating relevant ques-tions with others. You should also be able to communicate in English and to travel independently.
Costs carried by the City of Dresden
The City of Dresden is providing travel costs for up to 2-3 participants as well as accommodation for 3 nights in a Dresden youth hostel. Meals are included from Thursday evening to Sunday morning. Transport to and from conference venues will be provided.
Organizers
The International Dresden Dialogue is organized by the Mayor's Office, Department of European and International Affairs of the City of Dresden in cooperation with the Dresden European Capital of Culture 2025 Bid office and the Dresden NH 2025 Youth Council. The conference is the first project of the Dresden NH2025 Youth Council which has been set up in February 2019 at the initiative of the City of Dresden as part of Dresden's bid to become the European Capital of Culture 2025. For this purpose young Dresdners already work together in five artistic workshops in collaboration with local artists and local cultural institutions. They use a diversity of artistic methods such as hip-hop, fashion design, theater, urban art and dance in order to explore the topic New Heimat.